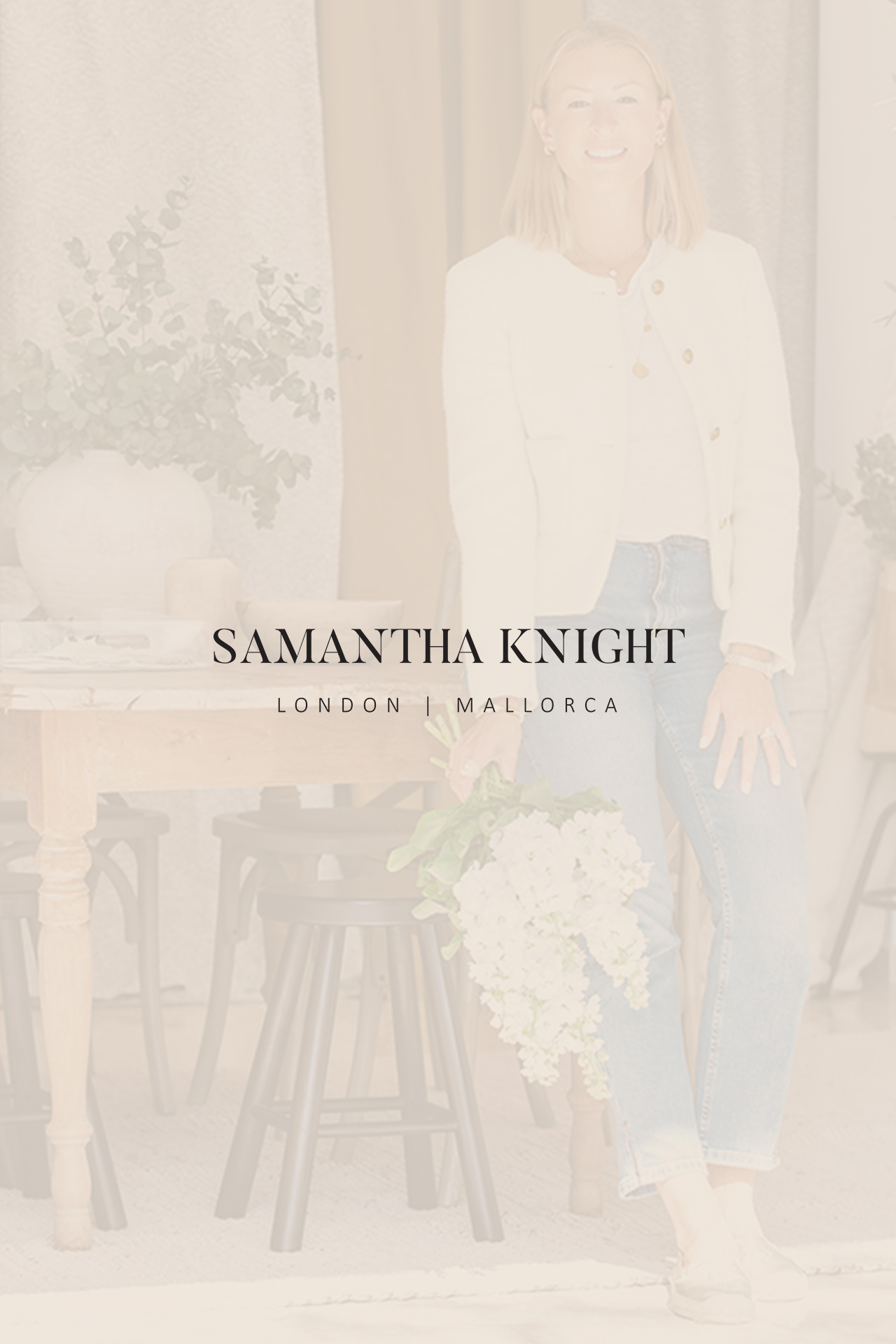 Since moving to the island, Samantha has carved out her own design niche, crafting interiors that perfectly balance the sophistication of British design with the understated flair that is synonymous with Mallorca. Each of her projects respects the beauty and versatility of the natural textures and materials found on the island.
Samantha Knight is a designer of residential interiors. Based in Mallorca, Spain, Samantha's interior design journey began in London, where she worked on transforming heritage properties into high-end luxury homes.
Following years of designing in London and internationally, Samantha was first drawn to the Mediterranean, more specifically to the island of Mallorca, when one of her London-based clients asked her to design the interior for their family home in the hills of Calvia.
Captivated by the tranquility and authenticity of the island, she felt compelled to further explore Mallorca in a professional capacity, and to eventually settle there.
Client
Samantha Knight
Creative Director
Corey.F, Sarkar.K
Designers
Sarkar.K
Developers
Sarkar.K
Website
www.samanthaknight.co.uk